Automatic Oxygen Plant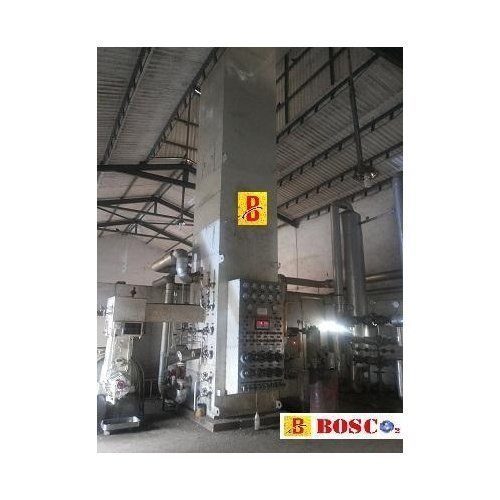 Automatic Oxygen Plant
Product Description
Automatic Oxygen Plant
Facilities that demand oxygen for their processes often install an automatic oxygen plant. This plant through the process of air separation produces oxygen. It uses ambient air to separate oxygen by following a technology called Pressure swing adsorption (PSA). As the plant is equipped with sensors and control systems, all its tasks are performed automatically. Through continuous monitoring, it automatically adjusts the parameters when required to ensure performance. The oxygen produced by this industrial plant is used in medical facilities, steel manufacturing, chemical production, and other industrial applications.
This industrial system is used in several industrial sectors along with many technological processes. The industrial processes in which the oxygen generated by this plant is used are as follows:
Metal processing
Welding
Cutting
Brazing
Chemical reactions
Glass manufacturing
Waste management
The other industries where this automatic oxygen plant is used include the following:
Chemical
Petrochemical
Oil & gas
Medicine
The plant can be used 24/7 for oxygen generation with a guarantee of oxygen purity not less than 93 PLC is used for controlling the operation of this oxygen generating plant. The consistency at which oxygen is generate is stable all the time. The users can use this plant for many years with economical repair and maintenance.
Contact Us
B-51, Arpan Complex, Nizampura Vadodara Gujarat India +918045478835
Phone :+918045478835