CO2 plant biogas based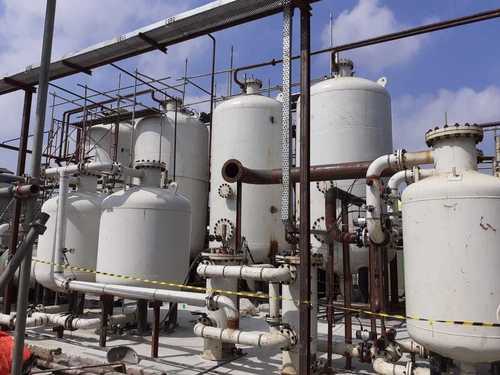 CO2 plant biogas based
Product Description
Capturing co2 from biogas can bring about poor co2 emission. Depending on how biogas is applied, there are one-of-a-kind routes to seize co2. A biogas plant that uses raw biogas to provide power and warmth can be retrofitted by way of integrating co2 seize.
Frequently Asked Questions:
1. What happens to co2 in biogas?
Ans. The residual co2 from the biogas manufacturing which might have been emitted into the atmosphere is now captured, reused and included right into a round financial system machine. The biogas plant operates especially on livestock manure, deep clutter from stables, organic waste from industry and retail and a small quantity of electricity vegetation.
2. How much co2 is in biogas?
Ans. Biogas incorporates roughly 50-70 percent methane, 30-40 percent carbon dioxide, and trace quantities of other gases.
3. How do you extract co2 from biogas?
Ans. Biogas may be upgraded for getting rid of co2 through the use of six principal technologies: cryogenic separation, membrane separation, organic bodily scrubbing, chemical scrubbing, strain swing adsorption, and high-pressure water scrubbing.
Contact Us
B-51, Arpan Complex, Nizampura Vadodara Gujarat India +918045478835
Phone :+918045478835