Dry Ice Plants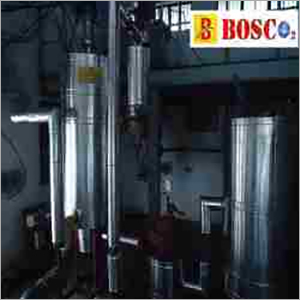 Dry Ice Plants
Product Description
Dry ice is the strong type of fluid CO2. Dry Ice changes straightforwardly from a strong to an aerial - conversion-in typical environmental conditions without experiencing a wet fluid phase. In this way it gets the nomenclature "dry ice." Our dry ice plant is considered as one of the beneficial apparatuses that has discovered some usages in numerous commercial and industrial purposes. We make these plants by bringing down the load of fluid CO2 through a spout or other block. There are diverse sorts of dry ice machine utilized to form dry ice in various kinds called as dry ice production machines. Our design of dry ice plant incorporate purification and recovery of raw gas by item from aging, NH3, hydrogen generation as well as inherent sources.
Applications:
Solidifying of sharp edges is fundamentally performed with the utilization of dry ice
Heat sensitive chemical responses are conveyed at low temperature. The temperature is brought down by dry ice
It brings down the temperature, the dry ice vaporizes in sustenance transportation and preservation procedures
Dry ice machine dispenses feasibility of equipment distortion
It is broadly utilized for preservation of meat particularly when it is carried to longer gaps.
Specifications:

Cooling Way: Air-cooled
Machine Size: Medium
Ice Temperature: <-21???
Contact Us
B-51, Arpan Complex, Nizampura Vadodara Gujarat India +918045478835
Phone :+918045478835